Vipe Studio Gives Away a Ticket for WordCamp Europe 2022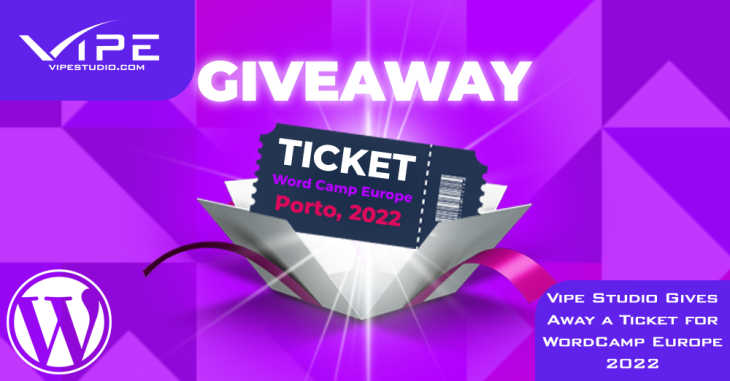 Reading Time:
3
minutes
The most awaited WordPress event is around the corner!
You guessed right. WordCamp Europe 2022 will mark the 10th edition of the event and will be the biggest one in Europe held in-person after more than 2 years of online conferences due to COVID-19.
So, the time has come and WordPress enthusiasts from casual users to core developers will gather again in Porto, Portugal on 2-4 June 2022.
Win a Ticket for WordCamp Europe 2022!
Vipe team is excited to announce that we are giving away a FREE ticket for WordCamp Europe 2022!
The giveaway is live on our WordPress development agency's Facebook page and will go from April 21 to May 5.
How you can participate?
Open the post.
Answer the question "When did you start using WordPress?" in the comments.
Share the post.
And that's it!
Fingers crossed and get ready to pack your bags, chat with a lot of WordPress enthusiasts, and of course, meet our CEO – Ivan Popov!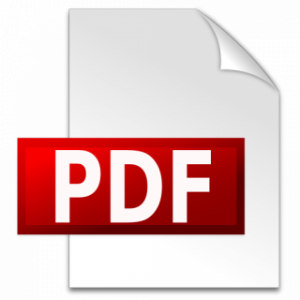 Read the Giveaway Participation Terms and Conditions here.
Ivan Popov Will Be a Speaker at WordCamp Europe 2022
Another good reason to participate in our Giveaway and win a ticket for WordCamp Europe 2022 is to attend our CEO's talk – "How Headless WordPress Benefits Enterprises?" on 4th of June at 13:00 in Track 2.
Our WordPress development agency reminds you that Ivan Popov's presentation will be part of the Business & Career topics, where a number of experts will share their knowledge with the public.
The session will present the headless approach to web development and most of the reasons why it is becoming so popular and preferred. Our WordPress development agency for the enterprise is a huge proponent of headless architecture itself, because of its advantages for large-scale organizations, including improved performance, flexibility, and security.
With years of experience in the web development world and an in-depth look at large enterprises, Ivan knows they need scalable solutions that can effortlessly handle huge amounts of traffic. So, in his talk, he will present why and how Headless WordPress has already proven to be a superior solution with an increasing number of large corporations opting for this type of cutting-edge architecture.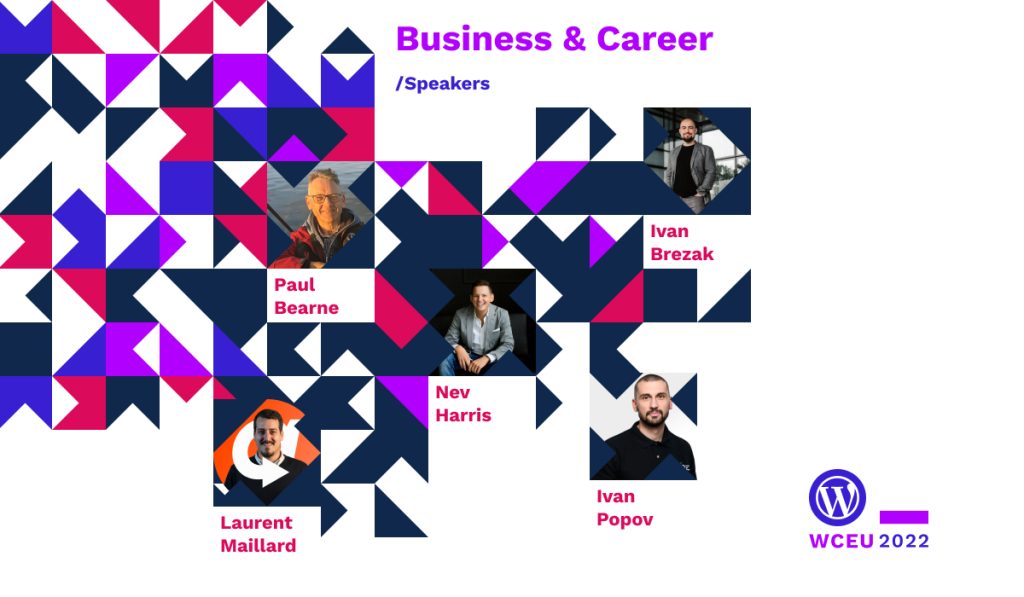 More About WordCamp Europe
WordCamp Europe is an informal, community-organized event for WordPress enthusiasts where topics about everything WordPress are covered and discussed. This year's event will mark the 10th edition of WordCamp Europe, where enthusiasts from casual users to core developers will have three days of learning, sharing ideas, and getting to know one another.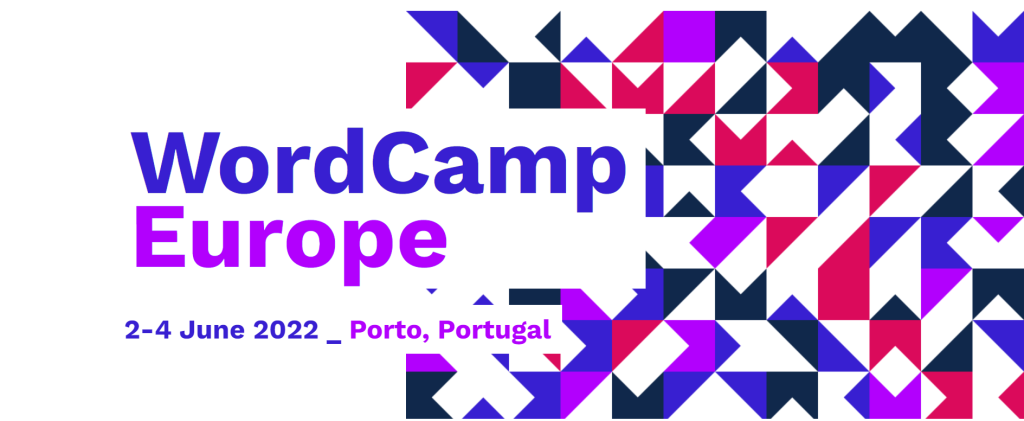 WordCamp Europe 2022 gives everyone the opportunity to attend different talks on different topics, split into two tracks.
Last but not least, you will be able to meet and chat with members of the WordPress community and professionals in different fields.
Join Our Giveaway and Win a Free Ticket for WordCamp Europe 2022!
Are you still here?
Wait no more – type an answer in the comments and share the post to win a free ticket to the biggest WordPress event in Europe. We can't wait to see you in Porto!
The content of this website is copyrighted and protected by Creative Commons 4.0.
Tags: contributorgiveawayspeakerticketwordcampwordcamp europeWordCamp Europe 2022WordPresswordpress communityWordPress eventWordPress events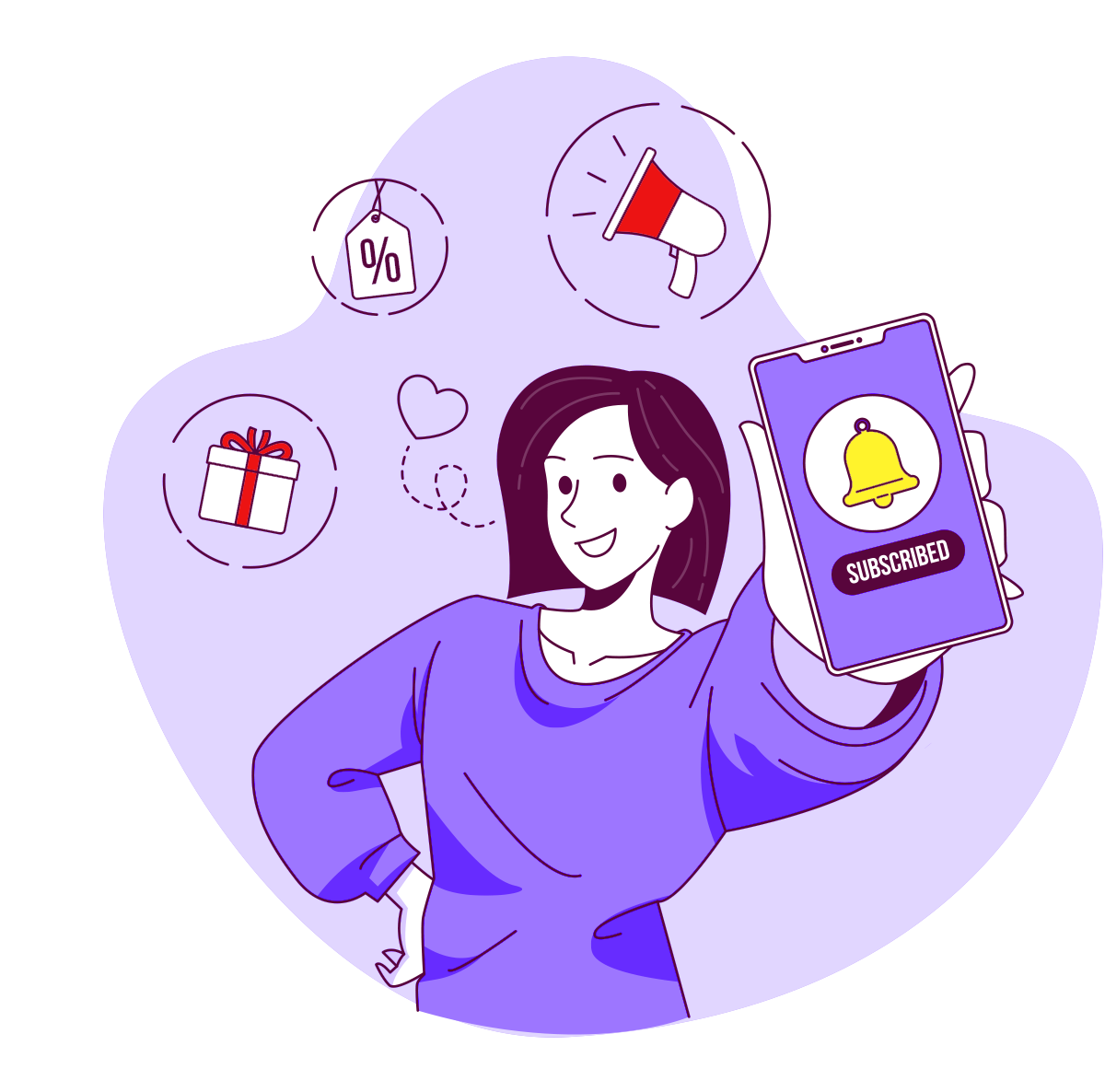 We have already created hundreds of profiting websites!
Subscribe to our newsletter and get our best WordPress tips!