5 Popular LMS WordPress Themes to Use in 2022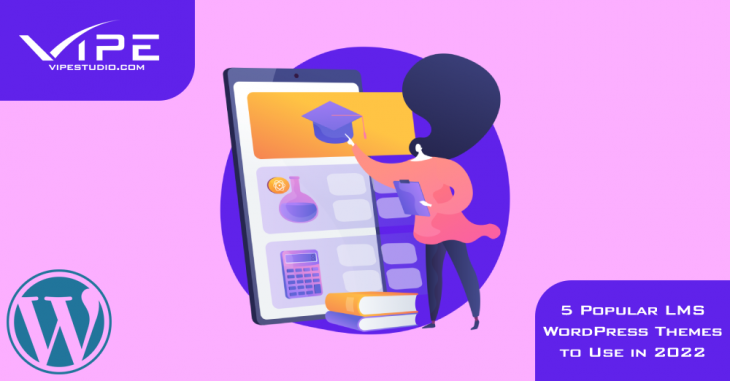 Reading Time:
12
minutes
There is one market that is estimated to reach the mind-blowing worth of 325$ billion by 2025. This is the eLearning market.
Our WordPress Agency for Development has been following all the latest trends in the online learning sector and we were amazed (but not surprised) by the fact that the eLearning industry has expanded by over 900% since 2000.
We say we're not surprised by these figures because we know that technology evolves at the speed of light, revolutionizing all aspects of our lives, including our learning experiences.
This shift has been especially relevant in the last decade, as the new generations grow more and more distant from the traditional schooling methods that were used by those who came before them.
Education Is Evolving and WordPress Is Here for It
Our WordPress development agency reminds you that we now live in a world where lectures and seminars can be held online and accessed from anywhere on the globe. eLearning is simply more convenient, especially when we consider the extremely hectic schedules that make up the lives of the majority of us.
Of course, nothing can replace the real-life, human interaction of traditional schooling. However, thanks to online learning platforms and websites, many people can advance their skill-set and learn at their own pace while being in the comfort of their homes.
Furthermore, our WordPress development company has noticed that all respectable businesses encourage life-long learning, which means that they are more than happy to support their employees in their learning journeys.
So, if you want to enter the eLearning market, it will be best to invest in a professional LMS integration with WordPress. Why? Because WordPress is the most robust and scalable solution that can cater to the needs of even the most complex online learning projects.
A quality LMS consists of many different components that are all equally important, but the user interface is, without a doubt, among the most crucial aspects of it. When you opt for a WordPress LMS integration, the theme of your eLearning website will be in charge of the UI.
Remember that the theme of your online learning site has an impact not only on the aesthetic element of your online courses but also on the learning experience that students get.
This is why, in today's article, our WordPress Agency for Development is going to introduce you to some of the most popular LMS WordPress themes for 2022 that can help you set your site apart and kickstart your eLearning business endeavours. Let's see what we've got!
What to Look For When Choosing an LMS WordPress Theme?
Before we present you with some of the most popular LMS WordPress themes that are available on the market today, it's probably a good idea to tell you what features you should look for when choosing one.
Like we already said, the theme of your site is an integral part of any LMS integration with WordPress, so you shouldn't go lightly with your choice.
Think about it for a second – the LMS theme you pick will be responsible for the front-end of your website, and, in a way, it will define your long-term success.
This is why our WordPress development agency has put together a list of the most critical elements to consider while looking at LMS WordPress themes:
Responsiveness: The usage of mobile devices is increasing with each passing year, which means that responsive design is a crucial component of front-end development. The theme you choose should be responsive not only to look great on different devices but also to enhance the user experience.
Customization: Ensuring an awesome user experience on your website is no easy job. It requires you to invest in a feature-rich eLearning platform. High quality like this can be achieved by developing custom modules. The existing codebase should be customized too. So, when choosing a theme for your WordPress LMS integration, you need to pick an option that has a minimal and clean codebase that can be extended for optimizing the user experience.
Course Setup: Because of the performance and efficiency difficulties, the theme of your LMS integration with WordPress should include a native course setup module. Sure, you can always install a custom course management unit, but the performance of a native one is usually the better option.
User Administration: User management is a critical business element for any eLearning website. You should remember that once you complete your WordPress LMS integration, the most essential group of users on your site will be the enrolled students. This is why your online learning site should include a sophisticated user management component. All user data should be collected and stored in a searchable and accessible way.
Integrated Reviews: Our WordPress development company reminds you that reviews and user feedback have the power to really grow your eLearning business. This is why you need to choose a theme that has a star rating system. Star ratings are not only visually appealing, but they also help visitors to make an educated decision about whether or not to take the course.
All in all, these are the top features you should look out for when choosing an LMS WordPress theme.
However, it's important to note that no matter how many features a ready-made theme provides, nothing can ever match the custom functionalities that only professional WordPress developers can create for your eLearning website.
5 Popular LMS WordPress Themes for 2022
Now that you know what are the essential features of any high-quality LMS WordPress theme, it is time to check out some of the most popular options on the market.
Our WordPress Agency for Development advises you to compare the characteristics of these different themes side by side. This will help you discover the one that can provide you with the features you need to create your own unique educational website.
Without further ado, let's see what we've got on our list!
1. WPLMS
WPLMS is a theme that offers both great aesthetics and functionality.
Our WordPress development agency likes the striking style of this theme, as well as the included premium slider plugin, which allows you to show a fullscreen content slider on the homepage. This is a very handy feature as it introduces new users to your greatest content.
You can customize the other elements of your homepage in a way that presents your courses in a visually appealing and easy-to-navigate manner.
WPLMS lets you create and edit your courses from the front-end of your website. This is good for the user experience as your visitors will be spared the hassle of having to navigate your site via the WordPress admin backend sections.
If you choose this theme for your WordPress LMS integration, you will ensure a uniform user experience across the board and you will guarantee your site is easy to use.
Thanks to this theme, your students will be able to access their own dashboard, which shows them everything they have access to, as well as how far they have progressed through the courses.
There is also an instructor dashboard that allows quick monitoring of quizzes and course submissions. It shows some pretty handy course stats, as well.
Our WordPress development company likes this theme because of its LearnDash and WooCommerce support that is built-in. This makes it easy to add your content, eCommerce features, and discussion forums to your site.
2. Eduma
Since LearnPress is one of the LMS plugins that our WordPress Agency for Development prefers to work with (and built custom functionalities on top of it), we can't miss recommending Eduma – a theme that has been developed by the same team behind LearnPress.
This is a very popular theme that comes with 20 different website demos. This big library of pre-built website content helps you discover a design that has the style and features that are perfect for your project.
Eduma has pretty robust eLearning functionality, which is no surprise, given the fact it was created to operate with all of the greatest WordPress LMS plugins.
Eduma can also enrich your WordPress LMS integration with the Fancy Events plugin. As a result, you'll be able to effortlessly publish events linked to your courses.
Eduma offers one of the most comprehensive feature lists, making it an excellent choice for a variety of LMS projects.
3. Courselog
Courselog is another multi-purpose WordPress LMS theme you can use for your LMS integration with WordPress. It comes with a variety of website demos.
Courselog is designed to operate with the famous LearnPress plugin, but it also supports the WooCommerce add-on for WordPress. Since you'll have access to the WooCommerce library of extensions, you can make your LMS site look and feel the way you envision it.
Another thing that our WordPress development agency appreciates about this theme is its support for the Eventin plugin. With it, you can quickly add events to your website, allowing you to plan and administer online learning sessions and other operations.
Courselog is also compatible with Zoom, which is a handy feature, given the massive popularity of this video conferencing service.
Additionally, this theme supports the Metform plugin (which helps you create and publish online forms). There's also BuddyPress compatibility if you want to add interactive features to your site (in the style of social media).
Of course, the theme provides you with numerous customization settings, as well, which makes it easy to personalize your WordPress LMS integration to your liking.
Our WordPress development company likes Courselog because it is based on the Elementor plugin, making it a breeze to change and alter the various templates. You can use this theme to create a variety of LMS websites.
4. Guru
Next on our list is Guru – a theme that is specifically designed to work best with another one of our favourite LMS plugins – Sensei. We use this powerful plugin to build high-quality eLearning websites, and we make them absolutely unique by adding custom functionalities on top of the already existing feature set.
If you choose this theme for your LMS integration with WordPress, you'll get a corporate visual style that can present your online learning content in the best possible light.
Using additional high-quality plugins, you can also integrate features, such as eCommerce, social networking, event scheduling, and email newsletter.
Other essential features of the Guru theme include a library of handy shortcodes and a variety of page layouts.
Our WordPress Agency for Development likes this theme because of the powerful way in which Sensei manages the course content delivery and the WooCommerce integration, which makes it easy to charge for your courses.
The Guru theme is a solid option for anyone who wants to establish an eLearning training website that can generate income in the long term.
5. EduMall
EduMall is a theme that provides a variety of templates that are very professional-looking. The theme offers demos that provide a wealth of resources to assist you in creating the eLearning platform of your dreams.
Choosing this theme for your WordPress LMS integration will provide you with sales and landing page templates available to help you sell your courses.
These templates allow you to clearly define all of the benefits of the memberships you offer and describe how your training functions. This works really well for persuading your visitors to sign up and become active learners.
You can use the attractive templates of EduMall to present your course content in different ways. For example, you can list all of your courses or you can publish individual lessons, as well as other components of your instructional content.
The templates also include various elements that can show the multiple paying options you provide when charging for access to your courses.
Our WordPress development agency likes this theme because it is powered by the Tutor LMS plugin. This means that you can quickly add all of the essential online course capabilities to your site. You may also add a variety of learning components to your courses, including quizzes and online certifications.
The well-defined frameworks of the Tutor LMS plugin provide your students with a clear path from the beginning to the end of their learning journey.
EduMall is an LMS theme with a wide appeal, thanks to its numerous essential features and attractive demos.
Why Is Custom LMS Integration With WordPress Always the Best Choice?
Now that we gave you a few good options for LMS WordPress themes you can use for your eLearning website in 2022, our WordPress development company feels compelled to tell you why a custom LMS integration with WordPress is always the best choice for your online business.
We want you to remember that WordPress is the ideal base you can use to construct effective learning management systems. The strong and stable foundation of the CMS has already proved to be the most scalable solution with which you can run your own self-hosted learning management system.
There are many free and paid learning management system (LMS) plugins you can install on your own (that also support a great variety of themes), but it is definitely better to seek the professional help of WordPress developers. Why?
Experts, like the ones at Vipe Studio, can actually add custom functionalities on top of your preferred LMS plugin. This approach is superior because it sets you apart from the competition. After all, you likely don't want your eLearning website to be an exact copy of many others that use the same free or paid LMS plugins and themes.
Our WordPress Agency for Development reminds you that custom equals unique. This means that a custom WordPress LMS integration is your safest bet if you wish to make a splash in the online learning industry.
A custom theme and some added functionalities are everything you need to attract the attention of people who are looking for the best online training on the vast web.
Choose the Best LMS WordPress Theme for Your eLearning Website!
And so, this was our selection of some of the most popular LMS WordPress themes you can use in 2022. Our WordPress development agency is aware that the market for themes is pretty saturated, which makes it difficult to choose the right theme for your eLearning site.
If we had to give you one final piece of advice, we would say that it is best to purchase a newly released theme that offers the most innovative and useful features. This will ensure that your site is up to date with the latest industry trends and can provide the most comprehensive eLearning experience for your students.
Do you want to have a one-of-a-kind website? If the answer is "Yes", then an LMS integration with WordPress that has custom functionalities added on top of your LMS plugin of choice is the right option for you.
The experts at our WordPress development company are highly-skilled in developing custom solutions for businesses of all shapes and sizes. We offer a world-class WordPress LMS integration service that can turn your eLearning project from a dream to reality and establish you as a leader in this fast-paced and competitive sector.
If we've sparked your interest, don't hesitate and contact us today. We're awaiting your inquiry!
The content of this website is copyrighted and protected by Creative Commons 4.0.
Tags: custom LMScustom LMS developmentdesigne-learningeLearninglearning management systemlmsLMS integrationLMS themesLMS with WordPressonline coursesonline traininguser experienceuser interfacevirtual classroomWordPress LMS integrationWordPress LMS website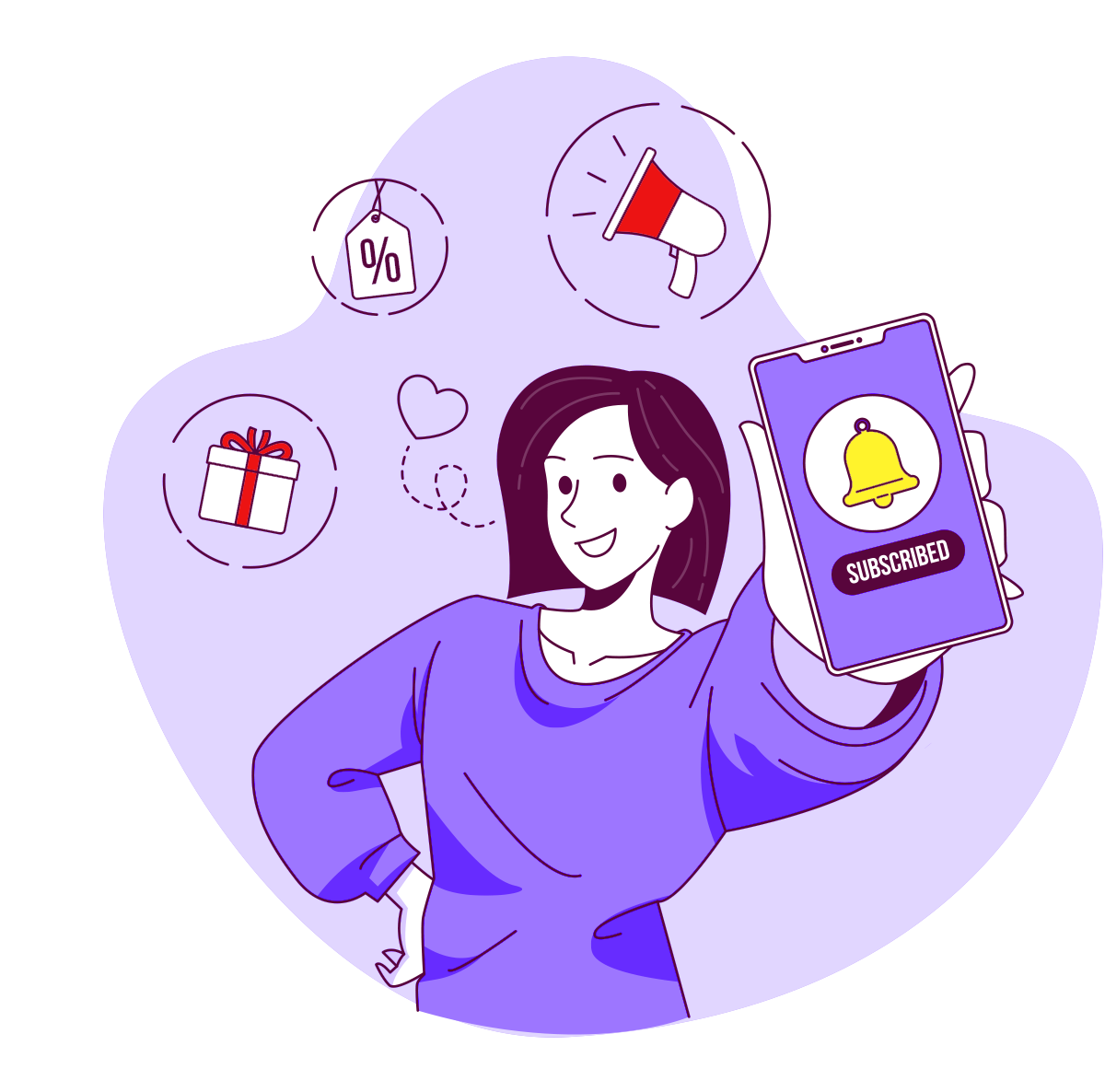 We have already created hundreds of profiting websites!
Subscribe to our newsletter and get our best WordPress tips!