The 5 Best WordPress LMS Plugins for 2022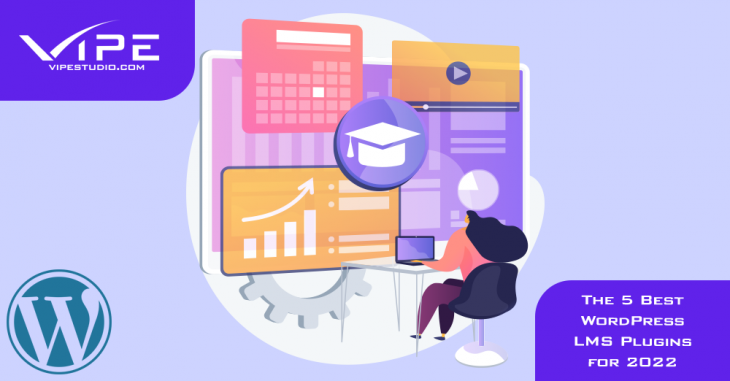 Reading Time:
11
minutes
There is, undoubtedly, a lot of innovation going on in the web development world right now. We see the rise and fall of new technologies every single day, and the competition between companies in all kinds of industries is absolutely ruthless.
However, our WordPress Agency for Development is certain that one software technology is here to stay, and it will be the main focus of businesses in 2022. Of course, we're talking about Learning Management Systems (LMS) that offer amazing opportunities for growth and expansion.
Regardless of the size of your business, creating an online learning platform can be a very profitable endeavour. What makes LMS (and more specifically LMS integration with WordPress) so amazing is the fact that thanks to this technology, learning becomes accessible from anywhere, anytime.
If you place your bets on WordPress LMS integration, you'll make it possible for your potential students to gain expertise at their own pace – all they're going to need is a computer, a tablet, or a mobile phone and, of course, a hunger for new knowledge.
Our WordPress development agency is absolutely certain that whether you're a business owner, or a developer, entrusted to implement learning management infrastructures for your clients, there is no better solution than using WordPress.
And so, since we're declaring 2022 to be the year of LMSs, we want to present you with a list of the best WordPress plugins you can choose for your e-learning website. Let's begin by first explaining why WordPress is the perfect option for any LMS integration needs.
Why Choose WordPress for Your LMS Integration?
As you probably already know, WordPress is a Content Management System (CMS). Our WordPress development company knows for a fact, thanks to our many years of experience, that our favourite CMS is the perfect foundation on top of which you can build robust learning management systems.
WordPress is the preferred CMS choice for more than 40.0% of the Internet. Why? Because it has a powerful and reliable base. What's more, its functionality can be further extended by using various plugins.
If you choose to do an LMS integration with WordPress, you'll save yourself a lot of trouble as building learning management systems from scratch can be extremely costly. WordPress is great because it lets you manage your own self-hosted learning management system.
This can be accomplished by either installing a free or paid learning management system (LMS) plugin or by seeking the professional help of WordPress developers (like the ones at Vipe Studio) who can build you custom functionalities based on your selected LMS.
The LMS plugins for WordPress are a much better option than some LMS-specific platforms you can find on the web because the latter can be quite pricey and not as scalable as the custom-expanded LMS plugins.
The large variety of WordPress LMS plugins you can find on the market are professionally coded, which makes it easy to launch the LMS of your dreams.
An LMS with WordPress can offer the most dynamic solutions for any business owner who is looking for ways to make the instructor-to-student and student-to-student interaction more compelling and beneficial for both parties.
Another benefit of LMSs is that these types of software encourage students to learn from each other as there is a greater focus on collaboration between the learners.
LMS Plugins Explained
Now that you know why you should choose WordPress for your LMS integration, we feel compelled to tell you a little bit more about LMS plugins. So, what exactly is an LMS plugin?
Here's a quick lesson on LMS plugins from our WordPress Agency for Development!
Learning management system plugins are pieces of cloud-based software. This software is developed specifically for delivering online learning. By choosing a WordPress LMS integration, you'll be able to create, manage, track, and deliver learning content or e-courses while simultaneously benefitting from all other advantages of WordPress as a CMS.
If you want to offer online courses to your target audience, you don't need to look any further. All you need to do is download and install a WordPress LMS plugin, although we always recommend going for a custom LMS integration that can be built by expert WordPress developers.
Whatever you choose, though, a quality LMS will provide basic functionality to several classes of users. For instance, students can select what they want to learn from different directories. In most cases, they can also rate courses and write reviews.
An LMS integration with WordPress makes the work of administrators a lot easier because they can manage tasks as well as different learners and teachers directly from the LMS dashboard.
Teachers can also benefit greatly from using an LMS because they can access various tools for uploading content, grading, and creating courses and quizzes.
What Should You Look For in a WordPress LMS Plugin?
Our WordPress development agency has already explained what an LMS plugin is, and we briefly mentioned some of the most beneficial features that these e-learning systems offer.
However, when you're on the lookout for a quality WordPress LMS integration, you'll need to do proper research in order to ensure you'll invest your time and money in the plugin that is best suited for your specific needs.
With that being said, here are the most important requirements you should have in mind when researching WordPress LMS plugins:
Course building tools: Any e-learning site needs to be equipped with tools for uploading different file types. These include links, PDFs, videos, and other content. Our WordPress development company advises you to look for a solid course page builder that enables you to pour your content into a template and publish it.
Course progress information: Another important thing you'll need for your online course is the option to display progress information to your students. This will make them motivated to keep going.
Content dripping: This is a vital WordPress LMS integration feature as it allows you to reveal your course materials step by step as students progress with their learning.
Quizzes and tests: This is a fun, interactive way for students to evaluate the knowledge they've gained so far from your online course.
Gamification and certificates: A good LMS integration with WordPress should offer different options for gamification and certificates. These are incentives that appear whenever a certain learning milestone is reached or when a course is fully completed. People love badges and certificates because they can be printed out, and they generally make you feel good about an accomplishment you've achieved.
Homework options: Homework is an important part of any e-learning process, which means that your WordPress LMS integration should make the submission and grading as easy as possible.
Student enrollment and management: Of course, your LMS plugin should allow you to easily identify how many people are in your courses, as well as provide methods for collecting payments based on memberships.

The Best WordPress LMS Plugins for 2022
Now that you know exactly what an LMS plugin is and what features to look out for, when researching the options available on the market, it is time to present you with our list of the top plugins you can use for WordPress LMS integration in 2022.
Remember that while an LMS plugin is a pretty good solution by itself, it is always better to seek the expert help of WordPress developers who can add unique custom functionalities based on your preferred LMS.
And so, without further ado, here are the best WordPress LMS plugins for 2022!
1. LearnDash
First on our list is LearnDash – the plugin that is used by many Fortune 500 companies. Major universities have already trusted LearnDash because of its feature set, speed, and impressive course design.
Our WordPress Agency for Development recommends LearnDash as it pretty much covers all of the essential features a quality LMS should have. The plugin comes with a drag-and-drop course builder system, which makes it very easy to use.
If you choose LearnDash for your WordPress LMS integration, you'll have the ability to give students individual assignments, use personalized comments, create and set quizzes, and much more.
There are also many different options for monetizing your online training. You'll be able to choose between membership options, subscriptions, and one-off payments that can be accepted through popular gateways, including PayPal and Stripe.
The WordPress developers from Vipe Studio believe that LearnDash is one of the most versatile tools that can be made even better by adding custom functionalities on top of its already rich feature set.
2. LearnPress
Next on our list of the best WordPress plugins for 2022 is LearnPress. Our WordPress development agency likes this free plugin because it offers many powerful features.
An LMS integration with WordPress can be a breeze if you opt for an efficient plugin, such as LearnPress. With it, you'll be able to create and manage your online training with ease.
The plugin can be integrated with WooCommerce and other WordPress membership plugins, which allows you to collect fee payments for your courses.
When it comes to the distinct features that this plugin offers, our WordPress development company can highlight the options for scheduling content, creating quizzes, and communicating with your students.
Another reason that makes LearnPress a great WordPress LMS integration is the fact that it works with all WordPress themes.
Of course, there's always a risk for compatibility issues which is why we recommend using a theme provided by the plugin. Alternatively, you can also seek the professional help of WordPress developers who can add custom elements to your LMS of choice.
The base plugin is completely free, which makes LearnPress a very attractive solution for businesses of all kids. However, you should know that if you want to extend its functionality, you'll have to pay for add-ons.
3. MemberPress
MemberPress is a WordPress membership plugin that is best suited for those who want to charge users for their content. However, thanks to its many built-in features, our WordPress Agency for Development considers this plugin a robust solution for WordPress LMS integration.
With MemberPress, you can easily create your curriculum by using its user-friendly drag and drop interface. One of the most prominent features of the plugin is the Classroom Mode, which is a ready-built online classroom.
MemberPress lacks the huge variety of design customization options that other plugins offer, but its extensive features definitely make it a solid contender in the competition for the best LMS plugins for 2022.
4. Lifter LMS
Lifter LMS is yet another amazing option for LMS integration with WordPress. This plugin is perfect for those who are looking for a course builder that supports all types of multimedia.
With Lifter LMS, you can easily sell your courses individually or as bundles. The platform also allows you to create discussion areas for your students.
You'll be able to build a profile for each student so that they can interact with other learners and teachers through the platform.
The main plugin that Lifter LMS offers is completely free, but you'll need to pay for any additional add-ons if you want to extend the functionality of your website.
Our WordPress development agency reminds you once again that it is better to hire professional developers who can build you custom functionalities that are made specifically for your business needs.
The LMS plugin also comes with a course import and export tool. This can be very handy if you decide to switch platforms at some point in the future.
When it comes to WordPress LMS integration, Lifter LMS is one of the best LMS plugins for 2022, thanks to the useful tools it provides as well as its overall versatility.
5. Sensei
Sensei is an add-on for WooCommerce which makes it an instant favourite for WordPress developers. Our WordPress development company loves to work with this plugin, especially for our clients who have already established their eCommerce stores and want to further expand them by selling online training.
Since Sensei is an extension of WooCommerce (and WooCommerce is an extension of WordPress), the process of creating courses and content couldn't be more straightforward and user-friendly.
If you've already created hundreds of WordPress pages and posts, you'll have absolutely no trouble using Sensei as a WordPress LMS integration. This will obviously save you a lot of time that you'll be able to redirect towards other, more important, aspects of your online business.
With Sensei, you can run quizzes, create courses, offer certificates for task completions, and hand out assignments to students. The plugin offers some very practical features, which makes it an excellent solution for anyone in search of a good LMS integration with WordPress.
Use the Best WordPress LMS Plugins for 2022 and Become a Master of the E-learning Industry!
Those were the 5 best WordPress LMS plugins for 2022, according to the experts at our WordPress Agency for Development. Since the market for LMS plugins is pretty saturated with options, we didn't want to overwhelm you. This is why we narrowed our list down to the 5 plugins the WordPress developers at Vipe Studio prefer to work with the most.
We believe you can't go wrong with any of the WordPress LMS plugins we shared in today's article. At the end of the day, it all comes down to your specific requirements and the exact features you would like to use in your online classroom. So, do your research and decide for yourself.
Don't forget that creating, managing, and selling online courses is one of the best business endeavours you can take on right now. The industry is literally booming, and it doesn't show any signs of slowing down in the near future. On the contrary, the professionals at our WordPress development agency expect e-learning to continue to grow and reach new horizons.
In this context, we advise you to entrust your WordPress LMS integration to real experts. Remember that no matter how good a plugin is, there are always custom functionalities that can make your website truly unique and recognizable.
The WordPress developers at Vipe Studio are proficient in custom-made LMS integration with WordPress, and we would love to turn your project into a reality. So, don't hesitate and contact us today. We're awaiting your inquiry!
The content of this website is copyrighted and protected by Creative Commons 4.0.
Tags: custom LMScustom LMS developmente-learninglearning management systemlmsLMS integrationLMS pluginsLMS with WordPressonline courseonline educationonline trainingWordPress LMSWordPress LMS integrationWordPress LMS website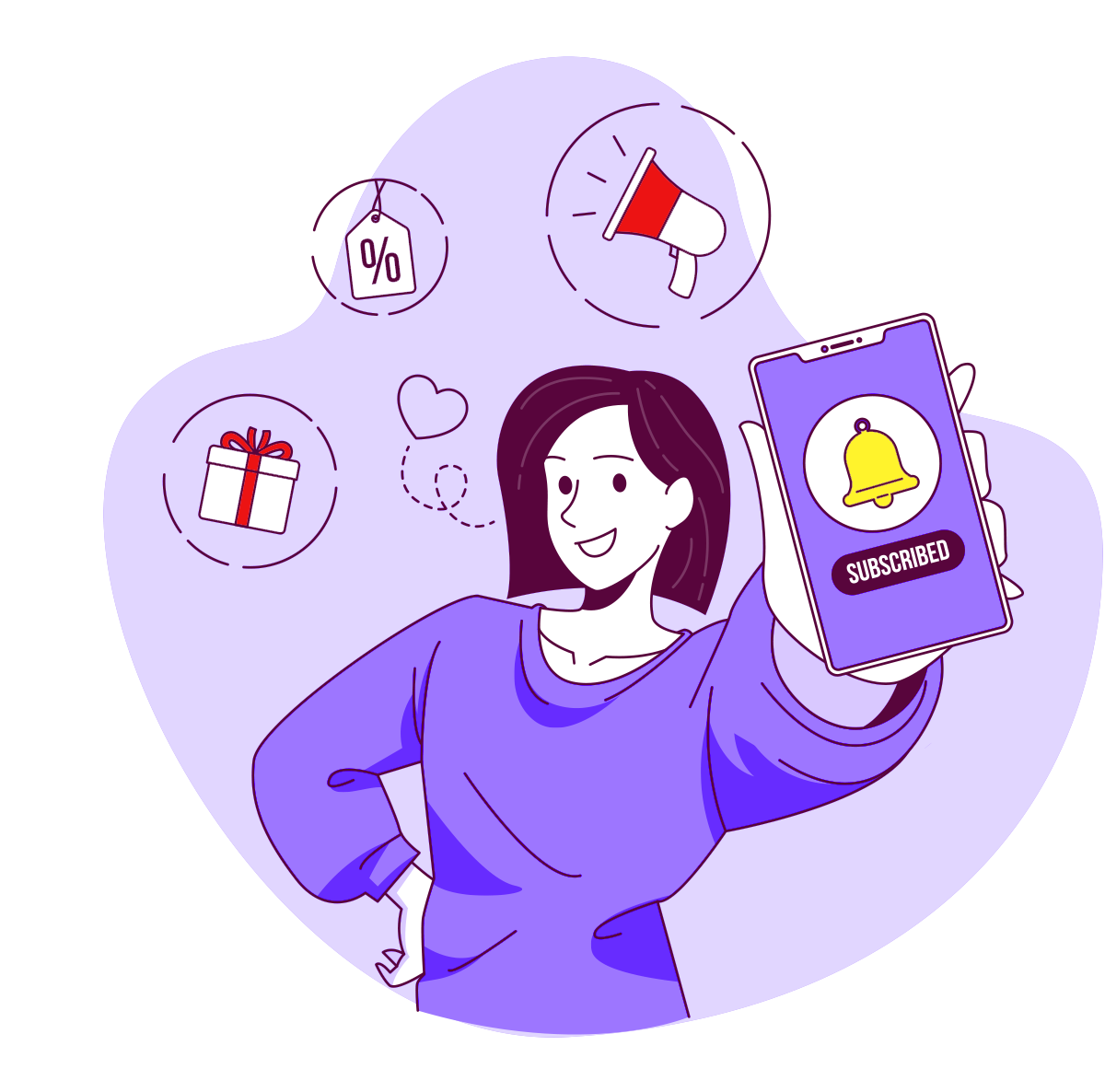 We have already created hundreds of profiting websites!
Subscribe to our newsletter and get our best WordPress tips!