How to Distribute the Content of Your WordPress Website?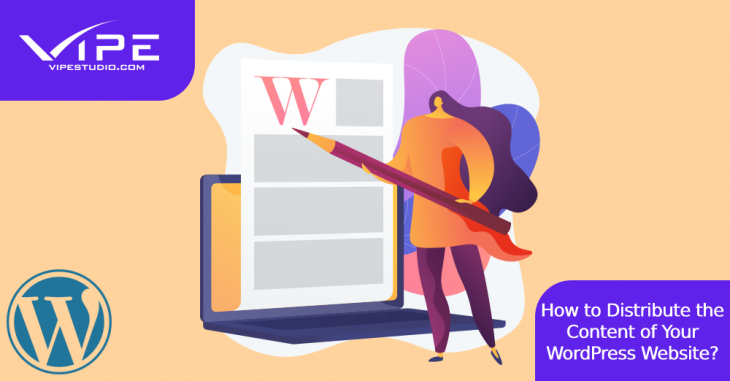 Reading Time:
10
minutes
The sweet feeling you get after you finish writing and editing that perfect piece of article is a feeling like no other. If you create content, you know what our WordPress development agency is talking about. Most businesses nowadays are familiar with this feeling as well, since they understand the importance of having a very well-developed and maintained content strategy.
Anyhow, a good strategy demands attention, organization, and dedication. You need to research your audience and work on all the ideas that can intrigue it; you need to write, edit and stay on top of your posting schedule. However, no matter how much care you put into this endeavor, if you haven't developed a proper distribution strategy, your content will be useless.
Because, regardless of the quality of what you produce, if no one's reading it or watching it, your efforts will be entirely pointless. A content strategy that does not work can result in less traffic, bad SEO, fewer customers, and fewer sales. The consequence will be an unsuccessful brand positioning and business.
Nonetheless, creating a distribution strategy is a crucial step if you want to stand out from the rest. Don't forget that people are constantly consuming content online. You need to give them what they want and need at the proper time – that's the art of good copywriting and content marketing.
Therefore, in today's article, our WordPress development agency will take you through everything you need to know about content distribution. With the help of our tips, you will easily create a strategy that works. You'd be able to reach your audience and convince it to read your content. Let's dive in!
What is Content Distribution?
To make things more clear, our WordPress development agency decided that it will be best if we first look at the definitions.
Content distribution is the process of promoting your content to your targeted audience through different marketing channels. For this process to be successful you'll need to have a well-crafted strategy. It's a common misconception that once you have everything published, the process ends. It's the total opposite.
When you finish promoting a piece of content, you'll have to dive deep into analyzing what went well and what didn't. This way you will be able to do better in terms of creating and promoting your content. Never forget that the distribution process is an essential part of any company's marketing strategy. It's how you reach your audience which, at the end of the day, is the reason you started in the first place.
Choose Your Type of Content
When it comes to creating content, you have an enormous amount of opportunities. This flexibility is one of the many reasons our WordPress development agency loves the digital world. However, choosing the right type of content is key because that's the only way to provide your audience with what it needs and what you can create best. Don't forget that different types of content need to be distributed differently. Below, are the most common types of content created:
Blog posts, newsletters, articles
Podcasts, videos, and interviews
Info-graphics
Case and research studies, guides, whitepapers, eBooks
Landing pages
Our WordPress development agency suggests you consider how every piece can be distributed. For example, you can use platforms like YouTube to promote your videos; Spotify for podcasts; social media (such as Pinterest) for info-graphics, and the obvious one – your blog for your blog posts. If there are more types of content you can think of, feel free to leave us a comment down below.
Types of Distribution Channels
Now that you're aware of what types of content there are (although we acknowledge there may be more than what we've written so far), the next thing our WordPress development agency would take you through is the distribution channels you can use. Usually, we can divide them into three main categories: owned channels, earned channels, and paid channels.
Owned Channels
As the name suggests, owned channels are the platforms your company owns. You have full control over how and when your content is being published on these properties. Usually, they include your blog, your social media accounts, your newsletters, and your mobile app, if you have one.
Earned Channels
Earned or shared channels are those owned by third parties, including journalists, other bloggers, forums, customers, and overall anyone who shares your content for free. They usually include public relations and social media mentions, guest articles, product reviews, and forums. However, our WordPress development agency warns you that, although posting on these channels may be free, your content will be owned by third parties and not by you.
Paid Channels
The last channel our WordPress development agency would mention is the paid one. To promote your content on these types of channels, you'll need to pay. Paid channels is an umbrella term for various platforms – including those that host paid ads, social media ads, and sponsored posts. Influencers that talk for your company because you've paid them to can be also counted as such.
How to Create the Ultimate Content Distribution Strategy?
As our WordPress development company already mentioned, you can't start promoting your content randomly and expect results. One of the key steps in marketing is planning and things are no different here.
Research Your Audience
The first thing you should do is to research your targeted audience. Our WordPress development agency believes this should be your number one priority when working on your marketing strategy. Learn everything you can about your potential customers – their age, gender, location, interests, etc. Google Analytics is a great tool for analyzing your visitors and subscribers. You can also collect information directly from them by doing a questionnaire.
Optimize Your Content
Step number two would be to optimize your content. Before you start creating new posts, revise what you have published so far and see whether it's serving its purpose or not. You can either update it by implementing your current SEO and marketing strategy or delete it.
After that, decide what type of content you want to create (our WordPress development agency already gave you some ideas). A great tactic many companies rely on is creating for their blog first and then turning their blog posts into other content types. This way, you'll easily find a new purpose for your content without having to work extra hard to come up with new ones all the time.
Plan
Then, our WordPress development agency would advise you to brainstorm ideas and start working on your editorial calendar. The latter is extremely important if you want to see results from your content marketing strategy. Consistency is key. There are great tools out there that you can use to create the best calendar according to your needs. For example, the classic and very popular Editorial Calendar plugin
Create Content
It's no surprise that the next step on the list of our WordPress development agency is to start creating content. Take everything into account when doing that – your company's size, what are your goals, what does your audience want, what is the purpose of what you're creating, etc.
Furthermore, if you have any old content published, think about it when you're creating a new one. You can link old pieces to new pieces or update what you have already posted. Although this is a creative process, you'll also need to get analytical.
Distribute Properly
Now it's time to distribute your content. First, pick your distribution channels very carefully. That is something our WordPress development agency would advise you to do before you even start writing.
That is because whether your content would be consumed or not strongly depends on the platforms you promote it on. They must be the shortcut to your customers' hearts. Also, take care of your content facilities – your blog, newsletter, social media, etc., since they're a big part of your brand.
Finally, you can tackle the main part of the process – the actual distribution. By strictly following your calendar and by staying true to your chosen marketing channels, you can start promoting the pieces you've made.
One last thing our WordPress development agency wants to remind you of is to always measure and analyze your results. Otherwise, you won't know whether your efforts are giving results or not.
How to Distribute Your content in 3 Easy Steps
Now that you're a content distribution expert, our WordPress development agency would like to get into more details on how to distribute your content. By following our three easy but effective steps, you'd make the most out of your marketing plan.
Use Social Media
Our WordPress development agency knows that you won't be surprised when we tell you that social media is one of the best platforms to distribute your content on. Because of its broad use among online customers, companies work on their social media accounts all the time.
There are two directions you can take when promoting your content on SM. Either you can do it organically or by paying for an advertisement. Whatever you choose, especially if you prefer the first one, you'll need to be consistent.
Furthermore, it's impossible not to mention influencers. Our WordPress development agency believes that no one should underestimate them or the impact they can have on almost any business. Research the influencers in your industry and ask them to show your content if they like it. This way you'd gain traffic from their loyal followers.
Improve Your Emails
Our WordPress development agency knows that email marketing is no easy task. However, once you learn how to do it properly and with style, you'll see results fast. Creating a newsletter that is informative and engaging at the same time we'll take some extra copywriting skills but it will be worth it.
Emails are a great way to communicate with your audience and more importantly in this scenario – promote your content. You can even consider writing exclusive content they can't find elsewhere and promoting what you've already created.
Work on Your SEO
Finally, our WordPress development agency would advise you to work on your SEO. That's one of the main points marketing specialists take into account when creating a strategy and working on it. When you develop a good SEO tactic, you'd make the distribution process even easier since your content will be optimized for search engines and will be easier to find from users.
Grow and Evolve
Our WordPress development agency believes that there is a ton of amazing content that creators put their heart and soul into. However, their efforts may be entirely pointless if no one's consuming it and, perhaps, no business is winning customers from it.
That's where proper content distribution comes – a key process for any company that wants to succeed online, attract customers, and build strong relationships with its audience. Therefore, a good content distribution strategy can help your business grow and evolve into something bigger and better. We hope that our tips were helpful and you'd be able to apply them.
Last but not least we want to remind you that a fast and UX optimized website is the foundation of every online business' success. However, creating good content and taking care of your website may be a tedious task. That's why it's better to contact professionals – like the ones at our company, Vipe Studio. We're experts at developing the best websites possible and we try to satisfy all of our clients' needs. Therefore, if you're searching for a top-notch WordPress development agency that will help you stand out from the crowd, don't hesitate to contact us at any given time.
The content of this website is copyrighted and protected by Creative Commons 4.0.
Tags: bloggingboost trafficcontentcontent strategycopywritingdigital marketingdistributioneditorial calendaremailmedia channelspluginpostspromotionSEOsocial mediaWordPresswordpress website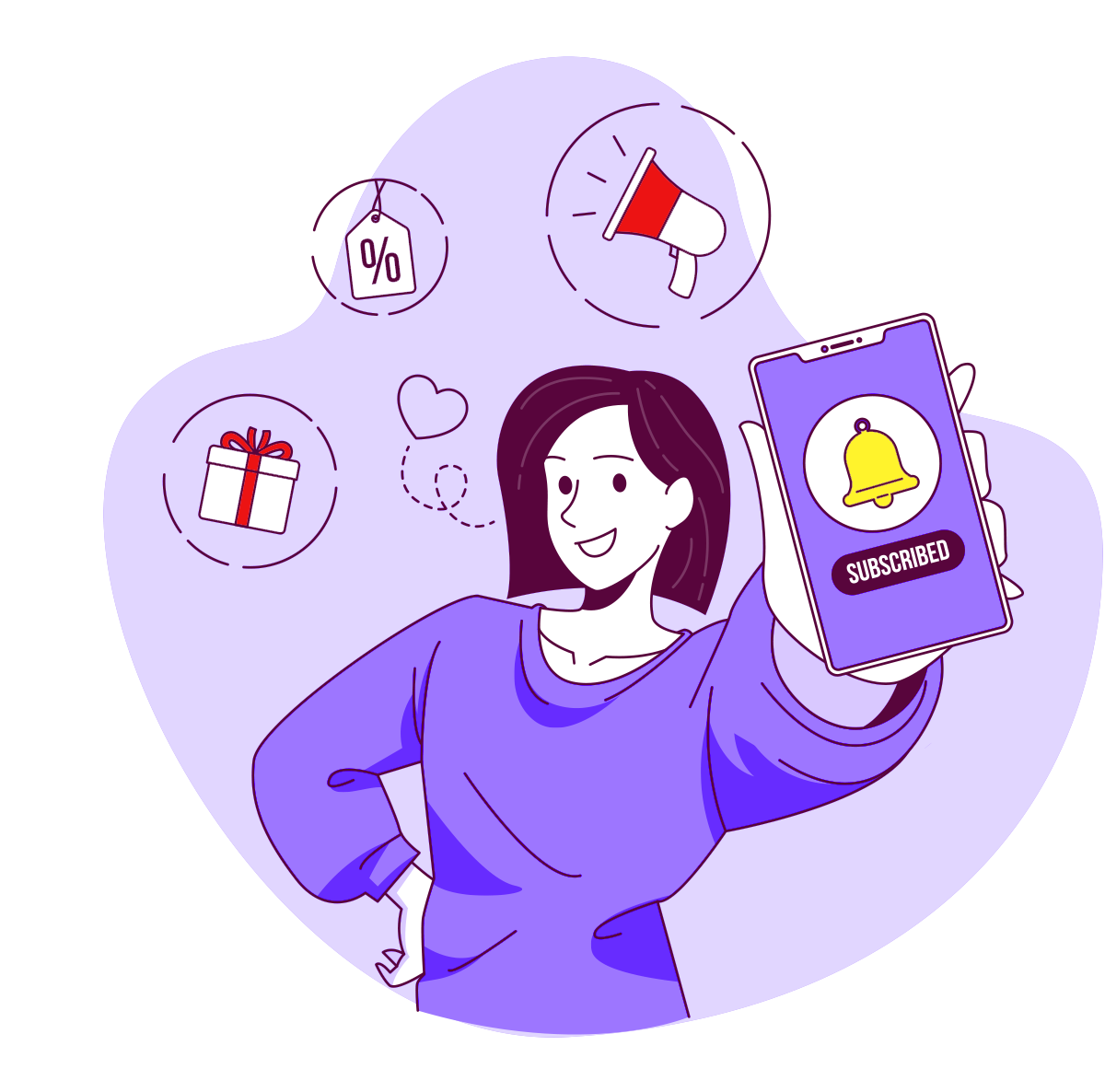 We have already created hundreds of profiting websites!
Subscribe to our newsletter and get our best WordPress tips!