18 Well-Known Media and Publishers That Are Using WordPress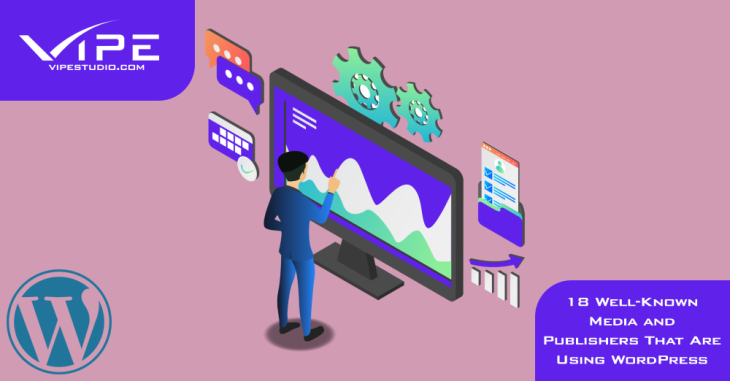 Reading Time:
11
minutes
Are you hesitant to use WordPress to power your online business? Well, don't be! You'd be surprised to hear how many well-known companies have already chosen WordPress for their high-traffic, dynamic websites.
Our WordPress agency for enterprise believes you'll agree with us that big-name brands couldn't be using our favorite CMS for no apparent reason.
On the contrary, WordPress is utilized by some of the world's most well-known organizations, celebrities, and brands because the platform has proved itself to be the most reliable and scalable solution on the market.
With that being said, there is one industry, in particular, that can gain some major advantages by using WordPress. We're talking about Media and Publishers. Our enterprise WordPress agency is aware that the media/news sector has some of the biggest demands when it comes to web development.
After all, media websites have to endure huge amounts of traffic, and they need to provide a seamless editorial workflow, especially for digital newsrooms.
This is why, in today's article, we've compiled a list of the most famous big-name publishers that have WordPress-powered websites. Let's check them out together!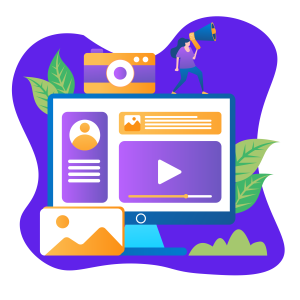 Why Do Some Many Well-Known Publishers Opt For WordPress?
Our WordPress Agency for Development reminds you that WordPress is the world's most widely used website builder and content management system (as of 27.04.2022 the CMS is used by 43.0% of all websites).
And yes – some of the biggest and most famous sites in the world are included in these impressive percentages. Most publishers opt for WordPress because of its versatility, user-friendly admin interface, and large theme and plugin library.
Media and publishers have long understood that they can utilize the CMS to get around many of the practical, technological, and logistical challenges they experience on a regular basis.
In its years of professional practice, our WordPress development agency has seen many digital publishers grow their reach and set new industry trends by using an intuitive content management system that is durable, pragmatic, and highly adaptable.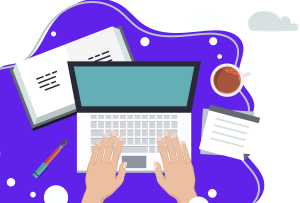 Media and Publishers That Are Using WordPress
With that in mind, let's take a look at some of the most well-known media and publishers that use WordPress. We're sure you'll see some of your own favorites in our list!
1. TechCrunch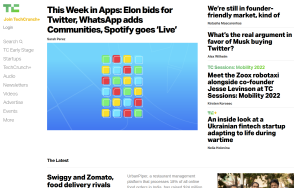 If you're a tech geek, then you probably know that TechCrunch is a well-known technology website. It publishes news stories about startups, gadgets, events, and other relevant subjects that may be of interest to any technology enthusiast.
2. The Next Web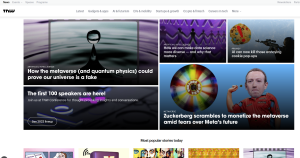 Another website that our WordPress development company can bring your attention to is The Next Web. This is a famous technology and news website that features articles about coding and development, new businesses, artificial intelligence, sustainability, and other subjects.
3. Time Magazine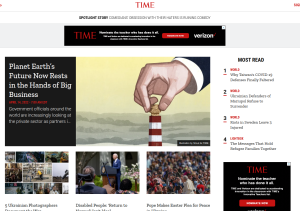 Time Magazine basically needs no introduction. This is one of the oldest news websites and publications in the United States. Time Magazine's website covers a broad range of topics, including health, politics, science, entertainment, technology, and so on.
4. CNN Press Room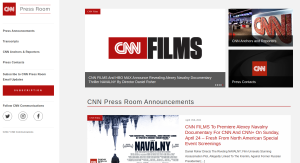 CNN Press Room is another big name that has caught the attention of our WordPress agency for enterprise. If you don't know, this is the official website for CNN's public relations department. Press releases, fact sheets, press contacts, and other resources are available on the site.
5. Disney Books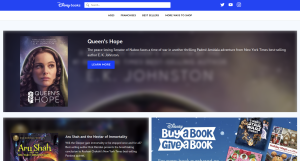 Are you a fan of Disney? Honestly, who isn't?! Disney Books is the official website for the company's publishing division. If you visit the site, you'll be able to sort books by various filters, such as age, characters, best sellers, and more. Our enterprise WordPress agency really loves this site!
6. Spotify Newsroom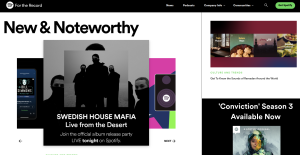 If Spotify is your go-to music platform, then you might have a look at the website Spotify Newsroom. This is the press website for the Spotify music streaming app. When you visit the site, you'll discover a unique email newsletter sign-up form as well as many news, updates, and music releases.
7. Wired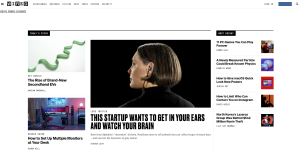 Wired is a long-running monthly magazine and website dedicated to the effect of technology on politics, society, and the economy. Our WordPress Agency for Development loves the long-form essays, product reviews, roundups, and other content that may be found on the website.
8. Microsoft News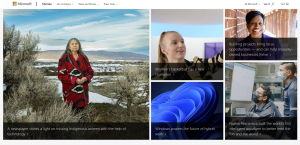 Microsoft News keeps you up to date on what's going on inside the company. It contains the most recent corporate news, updates, and stories.
9. Mashable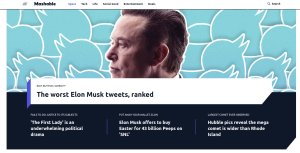 Mashable is a WordPress website that covers subjects such as lifestyle, technology, social good, and entertainment for a worldwide audience. Our WordPress development agency recommends you check out the big deals section that shows discounts on a variety of items.
10. Etsy Journal
The Etsy Journal is the official blog for the popular Etsy marketplace. It contains one-of-a-kind products, gift ideas, shopping advice, and creative inspiration.
11. TED Blog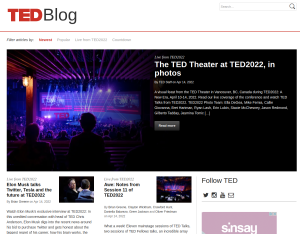 Our WordPress development company is a big fan of TED, and we also love the TED blog, which highlights big ideas from the popular TED Talks program. New articles, future live events, and live blogging updates from ongoing TED lectures are all included on the site.
12. Vogue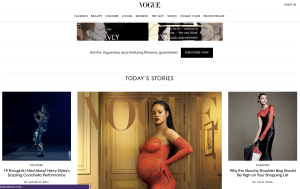 Vogue is a well-known monthly fashion and lifestyle publication that covers news, beauty, celebrity style, and other topics.
13. The Harvard Gazette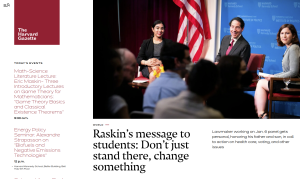 Harvard University is one of the most prestigious educational institutions in the world. The Harvard Gazette is the university's official news website. It has a very simplistic design and keeps you up to date with the latest news, events, and updates regarding the university.
14. Observer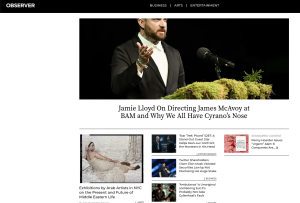 The Observer is another news website that our WordPress agency for enterprise recommends you check out. It covers the latest news and trends in the worlds of lifestyle, arts, politics, business, and celebrities.
15. New York Post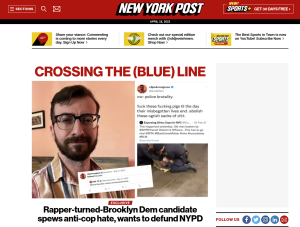 The New York Post is a daily newspaper headquartered in New York. It covers regional and national news in areas such as business, technology, entertainment, and more.
16. Hachette Book Group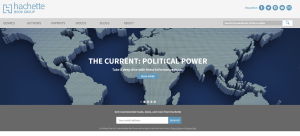 Hachette Book Group is one of the world's major book publishers, having published classics such as "Catcher in the Rye". New releases, genres, books, online events, videos, and more may all be found on the website.
17. Reader's Digest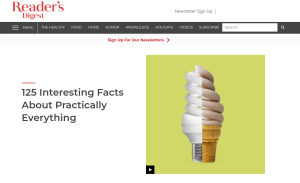 Reader's Digest is a family magazine published in the United States that has been produced for over a century. Our enterprise WordPress agency suggests you take a look at their website which features a huge and active blog that covers a variety of subjects, including cuisine, home, humor, holidays, and more.
18. Variety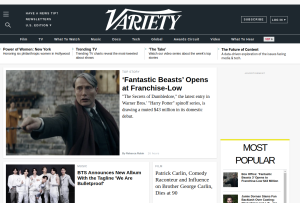 Variety is a long-running entertainment news website that publishes film reviews, box office figures, award announcements, and other interesting information.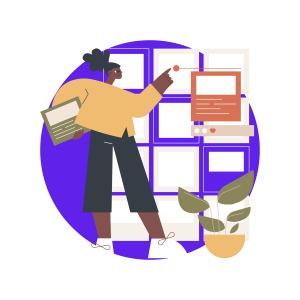 WordPress Is the Perfect Choice for Media and Publishers!
And so, we hope that our list of big-name media and publishers that utilize WordPress for their websites has made you realize that this is the perfect CMS for dynamic, high-traffic sites that deal with large amounts of content.
Whether you're a large news media organization or a specialist niche publication, our WordPress Agency for Development can promise you that WordPress can be customized to match your business needs.
Are you looking for a trustworthy web development company that can create a high-quality news publishing website for you? You've come to the right place!
Vipe Studio is a WordPress development agency that specializes in sophisticated enterprise-level projects. We understand the unique challenges that media and publishers encounter on a daily basis, and we have the technological know-how to provide the most modern and cutting-edge solutions.
We do WordPress Development for Media and Publishers, and we're also focused on creating long-term partnerships with our clients. Send us your inquiry today so we can learn more about your project and turn it into reality!
❓FAQ About Using WordPress for Powering Media and Publishers' Websites
Are you still wondering if WordPress is really the powerhouse for building and managing media and publishers' websites? That's OK. The big names we listed above have all wondered the same before making the leap to WordPress. So, here are some of the most frequently asked questions about WordPress development for media and publishers:
💡Can WordPress Speed Up Newsroom Workflows?
Our WordPress Agency for Development knows that editorial teams are constantly seeking methods to publish stories faster after an event has happened. WordPress is a great CMS in this regard because it can significantly speed up newsroom workflows.
WordPress offers an unmatched publishing experience, thanks to its intuitive and simplified user interface. The CMS is great for content creators who want to produce, modify, approve, and analyse their work in the most straightforward way.
Keep in mind that other pricey proprietary CMS solutions may not speed up operations at all (due to their complicated and confusing functionality). So WordPress is an absolute winner when it comes to enhancing newsroom workflows.
💡Is WordPress Suitable for Enterprise-Level Media and Publishers?
Our WordPress development agency is aware that news publishing websites are often run by large-scale enterprise organisations. To ensure the optimal workflow in a highly dynamic environment, most newsrooms usually utilise internal systems like CRMs, various marketing tools as well as front-facing apps such as weather updates and stock data.
WordPress is an excellent platform for these types of integrations since it supports REST and GraphQL APIs. All kinds of plugins and bespoke applications can be seamlessly integrated with the CMS. This functionality of WordPress allows media and publishers to easily distribute their content across all the different channels they might use (this includes multiple websites, mobile apps, etc.).
💡Can WordPress Be Scaled for Large Volumes of Traffic?
Our WordPress Agency for Development knows that one of the hardest things to predict in the news publishing industry is significant traffic fluctuations. Media organisations need to have peace of mind that if some of their content goes viral, the CMS they're utilising can handle the spike in traffic.
WordPress is the perfect platform for high-traffic websites since it can be scaled practically infinitely to meet the ever-growing demands of news publishing organisations. When building a top-notch news publishing website, you need to prioritise things such as CDN installation, load testing, caching, real user monitoring (RUM), and code review. All of these things can be tackled in WordPress with ease.
What's more, with WordPress, you're already off to a strong start in terms of scalability because the CMS is designed to handle tens of thousands of logged-in users at once.
💡Is WordPress Confining in Any Way? Is There Vendor Lock-In?
Our WordPress development agency can assure you that you can forget about vendor lock-in when you opt for our favourite CMS. Remember that the open-source nature of the platform is one of the main benefits of utilising it for media and publishers' websites.
WordPress is not a proprietary system, therefore you are not tied to a certain company or developer. You may simply hire a new agency if you're unhappy with the current results you're getting or wish to alter course.
Because it does not require the upfront licence fees that certain vendor-specific systems do, WordPress may also be incredibly cost-effective. The entire cost of ownership is reduced as a result of that.
💡Does WordPress Support Multisite Functionality?
Absolutely! Our WordPress Agency for Development is aware that one of the best ways for specialised publishers to create new revenue streams is to introduce a new vertical.
The multisite feature of WordPress is a solid option for website owners who wish to manage many websites from a single WordPress installation.
💡Does WordPress Allow For Advanced Content Customization and Audience Segmentation?
Yes, our WordPress development agency can assure you that the CMS offers highly-advanced customization options for the content you create.
As an owner of a media or publisher website, you probably know that if you want to provide customised content, you must segment your readership. This segmentation allows you to create unique user journeys for different groups you wish to target.
Thankfully, basic customizations in WordPress are super straightforward. The CMS, for instance, enables you to create a distinctive user experience based on the membership status of visitors. Our WordPress Agency for Development believes this is an incredibly useful feature for media and publishers.
Additionally, the platform allows you to create bespoke layouts. This encourages new visitors of your website to perform a certain activity (e.g., sign up for a newsletter). Of course, the CMS also allows you to offer personalised content to recurring visitors. For instance, you might create content that encourages these visitors to upgrade in order to access premium features on your website.
More on The Topic
The content of this website is copyrighted and protected by Creative Commons 4.0.
Tags: custom WordPress developmentdigital publishersfamous websiteshigh traffichigh-traffic websitesmediamedia and publishersnewspopular websitespowered by WordPresspublisherswordpress website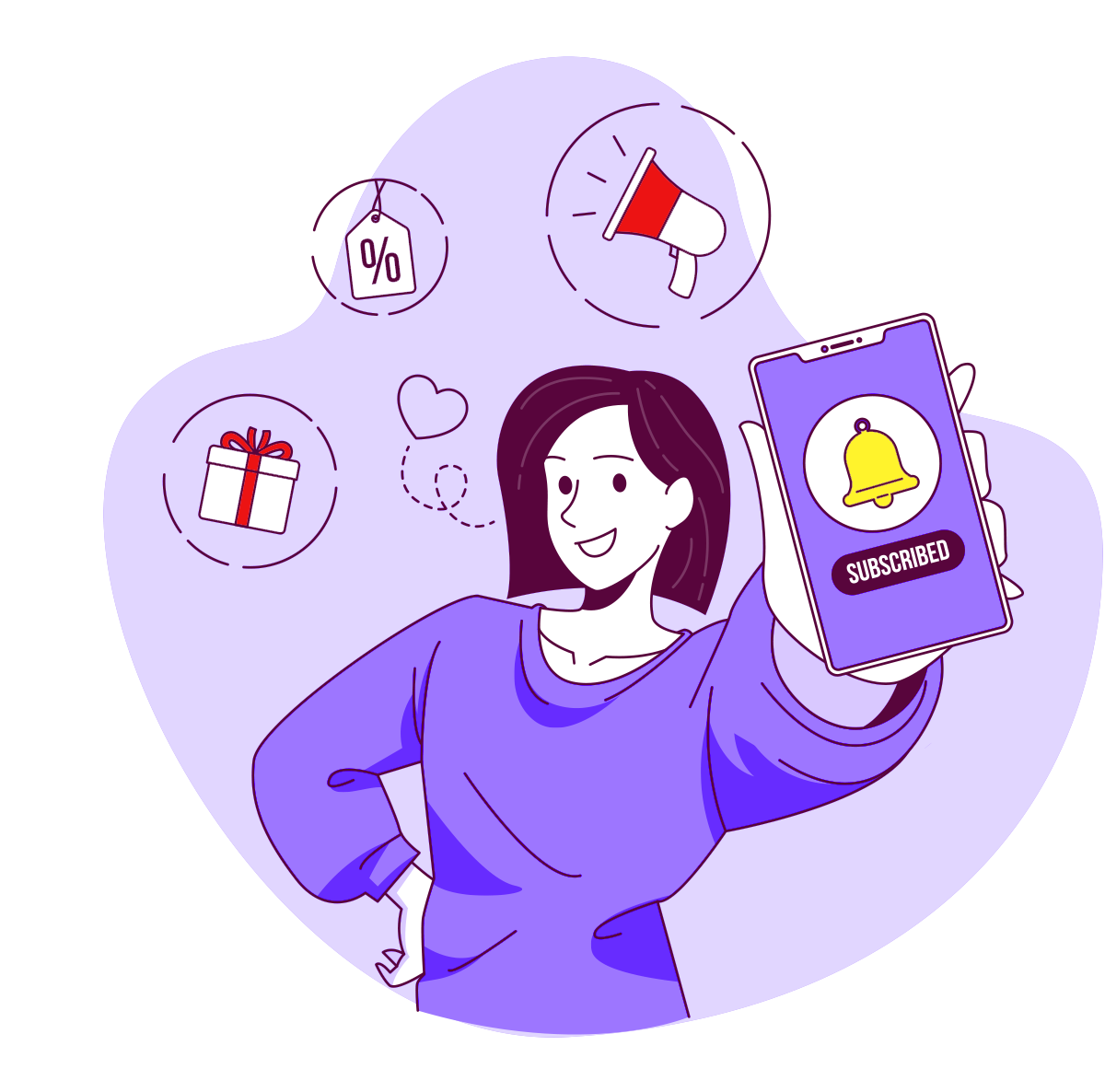 We have already created hundreds of profiting websites!
Subscribe to our newsletter and get our best WordPress tips!
[mc4wp_form id="8747"]