Viptor Says: Popular Podcast App Joins the WordPress Family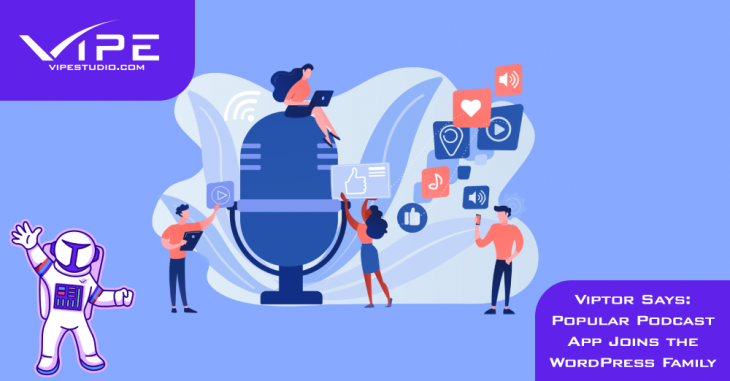 Reading Time:
5
minutes
Hey guys, Viptor here! Do you know what's been going through the mind of yours truly lately? I recently talked with the WordPress developers from Vipe Studio about an idea I've had for a while now and they kindly encouraged me to share my thoughts with you, too.
So, here's the scoop – I've been thinking about starting my very own podcast. Can you imagine? I really love blogging but I'm also very curious to try some other formats as well. I still haven't properly planned it in my head but I'm sure that my favorite WordPress Agency for Development will help me figure it out eventually.
This is why I'm super excited to share very relevant WordPress news with you today. Just in time to keep me motivated about starting my own podcast journey, WordPress.com announced that a very popular podcast app will be joining the ever-expanding WordPress family. Let me tell you all about it.
Pocket Casts Joins Automattic
I'm delighted to disclose to you that Pocket Casts will be joining Automattic, the parent company of WordPress.com. According to the latest statistics, did you know that more than 80 million people in the US listen to a podcast weekly?
I can understand the big number because podcasts are just awesome. The WordPress developers from Vipe Studio and I have a few favorite podcasts that we listen to all the time.
So, you can imagine just how excited we all got when we found out that a critically acclaimed podcast app such as Pocket Casts will now be a part of the WordPress family. This app is a real champion when it comes to podcasts because it makes it easier for fans (like myself) to discover new content and customize their listening experience.
Our WordPress Agency for Development discovered that Pocket Casts has a lot to be proud of – the app has been acknowledged by top publications such as The New York Times, WIRED, The Verge, and many more who all praise it for its exquisite design and user-friendly features.
Why Pocket Casts Is a Great Fit for WordPress?
Pocket Casts has many benefits that I would like to share with you and all WordPress developers who happen to be podcast fans like myself. I'm becoming more and more convinced that Pocket Casts should be the podcast app you listen to and through which you distribute your content, especially now that it's being integrated with WordPress. Here are a few reasons for this:
With Pocket Casts you can discover hidden gems thanks to the powerful search tools and human-curated recommendations it provides: If you love discovering premium content like me, you can definitely count on Pocket Casts' next-level search and discovery tools. If you want, you can use the episode search feature. It will help you to look for a specific topic or a special guest you want to learn more about. Our WordPress development agency also loves the human-curated recommendations which can assist you in finding new podcasts that you'll relish.
Pocket Casts is easy to navigate and has an appealing interface: The podcast app is attentively designed – it is built by podcast listeners for podcast listeners. With it, you can effortlessly follow and find your favourite podcasts. You can also create a playback queue for a smooth listening experience.
Pocket Casts personalizes your listening experience: One of the things I and the WordPress developers from Vipe Studio love about this app is its many built-in features. These include a volume boost, a sleep timer, trim silence option, variable speed playback, personal media storage, and standalone playback for Apple Watch. Want a streamlined and customized listening experience? Pocket Casts provides all of that.
With Pocket Casts you can listen on the go across all of your devices: Our WordPress development agency is all about the dynamic lifestyle which is where Pocket Casts steps in perfectly. The app allows you to listen anywhere across platforms, including iOS, Android, Web, Windows, Alexa, macOS, Android Auto, CarPlay, watchOS, and Sonos. Just hit play on your next podcast and enjoy.
Pocket Casts now works with WordPress: This is obviously the part I and the WordPress developers from Vipe Studio are most enthusiastic about. If you create your own podcast on WordPress.com, it will be super easy for people to subscribe to it on Pocket Casts by adding the Podcast subscription block pattern to your site.

Make a Great Podcast With Pocket Casts and WordPress!
So, that's the big news for today! Our WordPress Agency for Development is very happy with the decision Pocket Casts has made to join Automattic. The folks behind the podcast app have promised to continue to provide us with the features needed to enjoy our favourite podcasts or to find something new and exciting.
I and the WordPress developers from Vipe Studio can't wait to see how our beloved CMS, WordPress, will build deep integrations with Pocket Casts, making it easier and more convenient to distribute and listen to podcasts. We're so overjoyed that WordPress continues to give its users a myriad of different ways to tell and engage with stories that matter.
I'm signing off now! I hope you have a great day filled with interesting blog posts to read and write as well as entertaining podcasts to listen to keep you in good spirits. I'll make sure to catch you up with my podcast idea progress. Until then, don't forget to stop by Vipe Studio's awesome blog to find all kinds of inspiration for your WordPress website development. Farewell, my Earth friends!
The content of this website is copyrighted and protected by Creative Commons 4.0.
Tags: appbloggingcontentcustomizationnewsoptimizationpodcastpodcast appviptorviptor saysWordPresswordpress agencywordpress agency for developmentwordpress communitywordpress developmentWordPress newswordpress website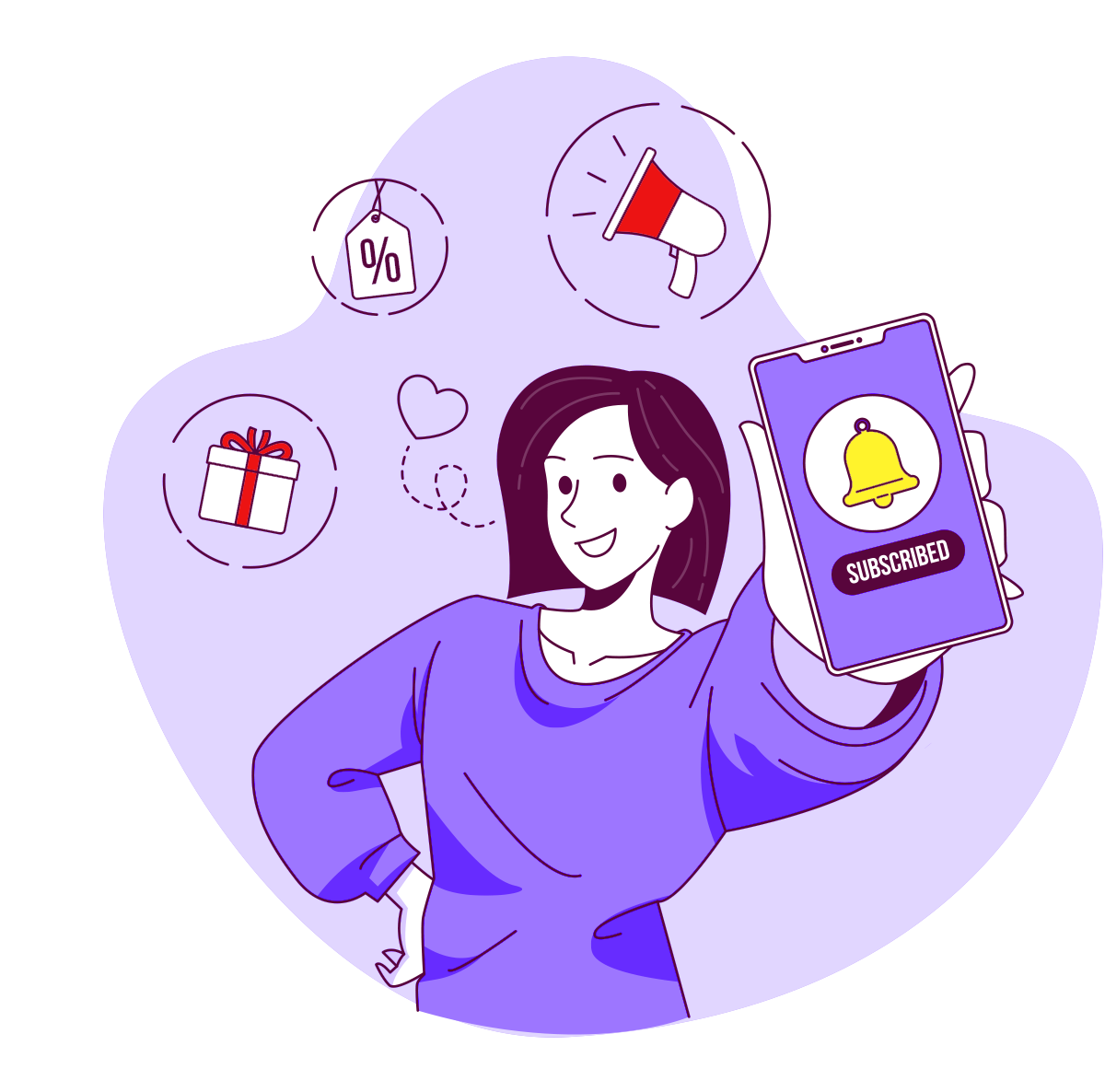 We have already created hundreds of profiting websites!
Subscribe to our newsletter and get our best WordPress tips!